workforce training
Machine Operators Immersive Training
Fully developed and standardized skill building training modules for machine operations 
Create Transformative training methods
Driving the next-generation training methods, VR hosts a highly engaging and focused training environment for machine operators based on realism, machine accuracy and training efficacy while ensuring high affordability and improved safety of workers. The virtual environment facilitates independent navigation through easily accessed training modules and enables handling of physical controls for mechanical and physical feedback for the operators.
Elevating Work Platform VR Simulator
Combining the best of virtual and real worlds, the most advanced elevated lifting training ensures learning in a range of different tasks and monitoring of skill level from true-to-life controls to actuator motion techniques to mastering high adrenaline situations.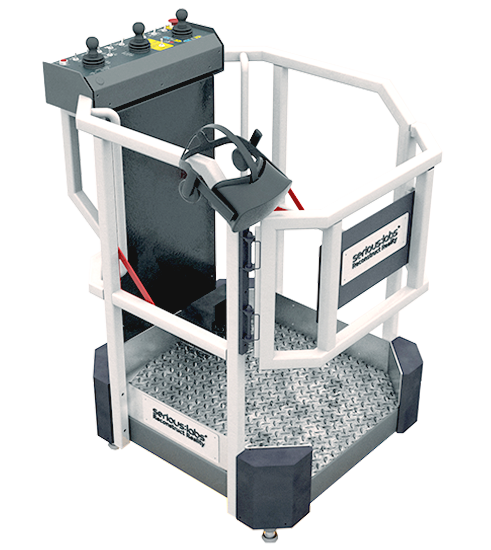 Crane VR Simulator
Self-paced and guided learning inside Crane VR Simulator provides opportunities for training situations too risky or expensive for using actual equipment including 100-ton-class simulated hydraulic and lattice boom cranes with no waiting time and real-time feedback.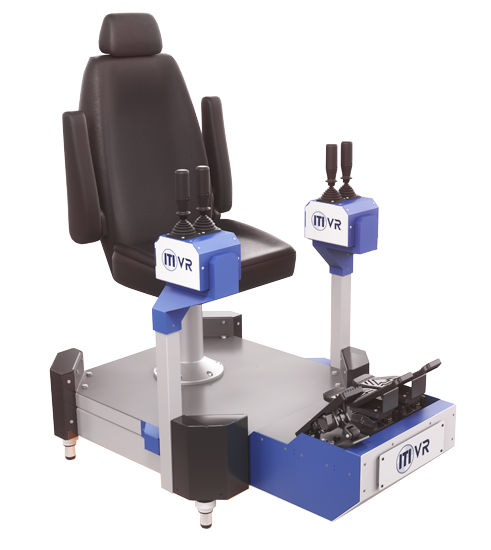 Snubbing VR Simulator
Oil and gas operations training in the safest environment without consuming diesel or adding hours to your machine using Snubbing VR Simulator that provides repeatable environments for fine tuning motor skills and advanced hydraulic rig manoevering.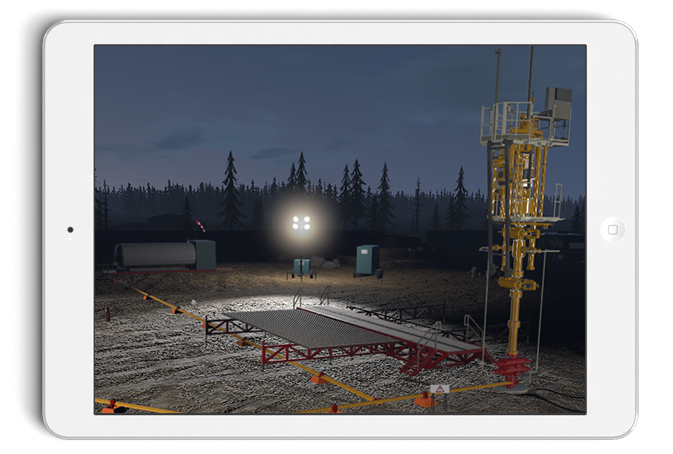 Cost Effective
Both time and money saving
Not requiring elaborate infratructure
Risk-Free Environments
Safe virtual environments for even the most exhaustive and risky trainings
Productivity
Add to overall productivity through creative, analytic, and behavioral skill building
Evaluation & Reporting
Scalable performance evaluation and reporting through real-time monitoring
Operators Training in Action

SeriousLabs - Authorized Partner
Immerse yourself in an elevated lift training experience unlike any other. Combining VR, true-to-life controls and an actuator motion platform, Serious Labs's Aerial Work Platform VR Simulator breaks the barrier between virtual and real-world operations. the company is a proud inventor of Crane Simulator Platform. 
Munfarid - Value Added Reseller
Munfarid Consulting offers state-of-the-art industry training solutions and consultancy for vocational institutes, construction companies, manufacturers and prospective users of Welding and Fabrication in the Middle East.
Experiential Learning in Near Real Life Environments
Learn Better, Retain More
Since VR environments use cognitive as well as sensory memory to induce learning, they are able to boost learning and retention remarkably.
Reduce Costs
Minimal infrastructure requirements and non-existent transportation costs translate into substantial savings over time.
Augment Work Productivty
The immersive 3D experiences help trainees to prepare ahead for real life situations improving job performance and reducing errors.
Encourage Collaboration
Multi-user interfaces enable trainees to develop collaborative skills to improve interpersonal communication and team performance.
Boost Training Efficiency
VR helps trainees to learn 40-60% faster than traditional training methods saving valuable time for companies to engage resources elsewhere.
Facilitate Occupational Safety
The chance to exercise workplace skills in risk-free virtual spaces enable trainees to develop expertise and minimize accidents in real life.